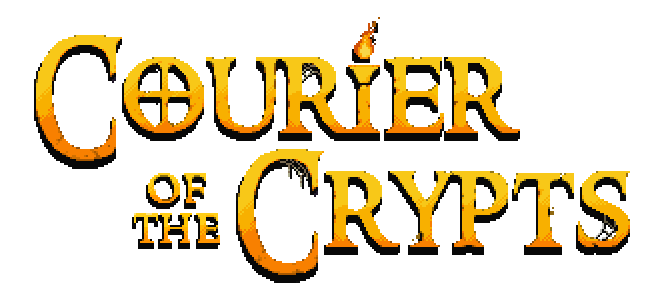 Courier of the Crypts
First official content update for the Courier of the Crypts is out bringing 2 new difficulty options as well as leaderboards (only available on Steam version) where you can compete for the Top 100 spots!
New difficulties
Apart from classic difficulty you have experienced so far, the game now offers Story Mode as well as Hardcore difficulty.

Story Mode - If you are one of those players who just like to take it easy, enjoying the game without extra challenges then this mode is for you. Enjoy the trip down the crypts with more resources and weaker enemies!

Hardcore difficulty - Brutal challenge made for the best of the best. Mistakes are not allowed and you will need to use all the knowledge to your advantage. Are you up for it? Most are not...
---
Hall of Fame for Top 100 Couriers
You may have completed the game already or maybe you have just scratched the crypt floor, but are you better than other Couriers?

Enter the game and see where you stand, are you among the Top 100 Couriers in the world?

Every finished level, secret explored and achievement earned counts towards your total score. Want to have an advantage? Then take on the hardcore difficulty which makes your score even higher!
---
Other news
When starting a new game you can new skip introductory levels from the game menu.
Game soundtrack will be released soon!
---
Enjoy the update and see you soon in the Hall of Fame!

Best,
Developer of the Crypts
Files
Courier of the Crypts - v1.1.0.zip
189 MB
Oct 18, 2019
Get Courier of the Crypts